TrikeFest02 ®
The first Annual? "TrikeFest02" took place Memorial Weekend 2002. It was held in Thomasville, NC. Littlegal ( Tammy ) hosted the ride from her house. At the start of putting this ride together we had expected 30 people to be there. But a lot of the people cancelled out when rman ( Tammy's ex ) threw a wrench into the plans. The ride almost was totally cancelled. How ever Howdy talked Tammy into still having it. So it went on as planned. No one knew how many people or if anyone would show up. But we chugged on with it. It turned out to be a great weekend. 85 degrees and no rain. There was about 10-12 people there ( including kids ).

Everyone that was there had fun and got to see some very nice machines. Bob and Mike were the first 2 there. Bob was riding his Tecate and Mike ( mdsmith ) was riding Bob's Yamaha 200. Howdy and family showed up with his 4 machines ( 350x, the wrecker ( trx125 ),atc70, and a 87 Tecate.
Then Jimmy ( infrontofyou ) showed up and brought his stable of machines that would make your heart stop. He had a 250r ( 85 or 86 ), Tri-Z ( yellow ), 87 250sx, and a 86 350x. These machines were very nice to say the least.
Chuck ( Tammy's neighbor ) came over and after a little socializing he took us out for a ride on the local trails. While there was some crashes everyone had fun. Howdy took pictures of a lot of the trails and all of the machines but ended up loosing his camera on the trip home. Thankfully There was other pictures taken. I just wished we had all the pictures. Here are the pictures we have. I hope you enjoy them. I hope everyone will come to the next ride. It's a great way to meet each other from 3WW or any other site for that matter.

Thanks
Howdy

Click on the pictures to see them bigger.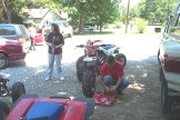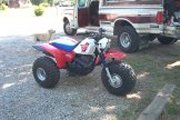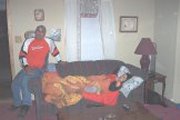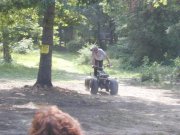 Sections & Info


<!- Interactive link section ->

<!- End Donation section ->

Site search Web search

Help keep the Dunes open, Visit the ASA's website and support them.
Want to:
Advertise here, Sponser us ( very cheap ), Add a Link, Add pictures, Ect. ?
The contact information is above.

Do you like this site? Can you donate a little money to help pay for the web hosting cost? If you can donate please email Billy ( HondaATC ) or Howdy and they will give you the info on how to donate. Thanks!!

Thanks For visiting



Over


Page Visit's