Videos


Well the long over do video section finally emerges. At this current time, I am not accepting any additions to this section of the site through email because of my limited internet speed. If you have a video to upload, email me with the information about it (Specificaly how long, and how large it is) and we'll go from there.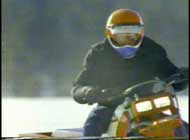 1985 Honda ATV Commercial, approx 4.5mb










Sections & Info


<!- Interactive link section ->

<!- End Donation section ->

Site search Web search

Help keep the Dunes open, Visit the ASA's website and support them.
Want to:
Advertise here, Sponser us ( very cheap ), Add a Link, Add pictures, Ect. ?
The contact information is above.

Do you like this site? Can you donate a little money to help pay for the web hosting cost? If you can donate please email Billy ( HondaATC ) or Howdy and they will give you the info on how to donate. Thanks!!

Thanks For visiting



Over


Page Visit's