Tiger 250 Overview


The Tiger 250 was the meanest threewheeler there was back in the 80's. Only thing that came in even close was Kawasaki's Tecate. The Tiger 250 featured twist throttle, Chromoly frame, Rotax Engine (Rotax motors are those used in Seadoo's, Skidoo's, and the Bombardier fourwheelers), Fox rear shock that provided 8 1/2 inches of travel, hand made exhaust system, aluimum silencer, Dual piston Gremca hydraulic disc brakes front and back, was made in the USA, and to top it all off it weighed a amazing 255lbs! thats about 30lbs less then a ATC200X! Below are some pictures and quotes, 90% of the Black and White pictures are out of old magazines.


Tiger 250 Pictures

Recently the Tiger information, and pictures have been literally growing on a tree. Which is not only good for you guys, Its good for me too. Because otherwise I wouldn't have anything to do, right? :-)

Mike Ft Laud isn't the only one to own a Tiger anymore, infact another regular on the board, trikeaholic Who found it thanks to our board. The previous owner was located fairly close to him. Matt (trikeaholic) is the 3rd owner of it. The original owner suposedly purchased it as an Ice racer, which would explain the extremely short fork rake shown in the pictures below. Matt claims that the Tiger is "...scariest thing I have ever ridden", "The power comes on like a kick it the chest...", "It is freaky fast, handles great.", "...it would kinda hook up and just send the front end skyward.", "...once that power came on, you could tell this was a special machine.", "I was exhausted by the time I put it away". If what Matt says is true (And I do not doubt it one bit) Then this Tiger 250 is quite possibly one of the most fastest ATV's EVER. Only possibly 2nd to the Tiger 500. And I guess until somone finds both, We won't know. Checkout the pictures of this great machine below: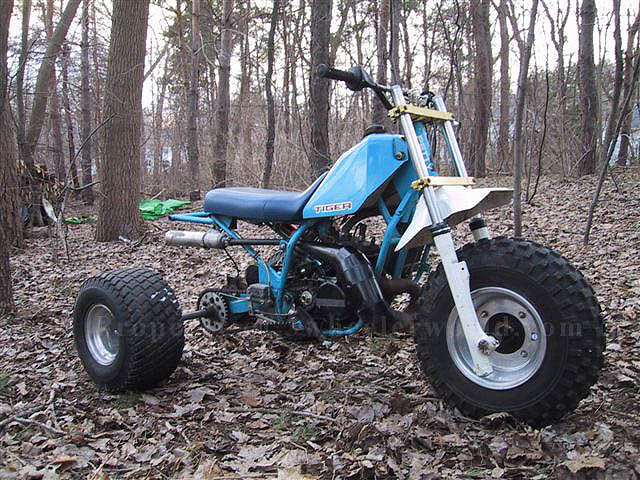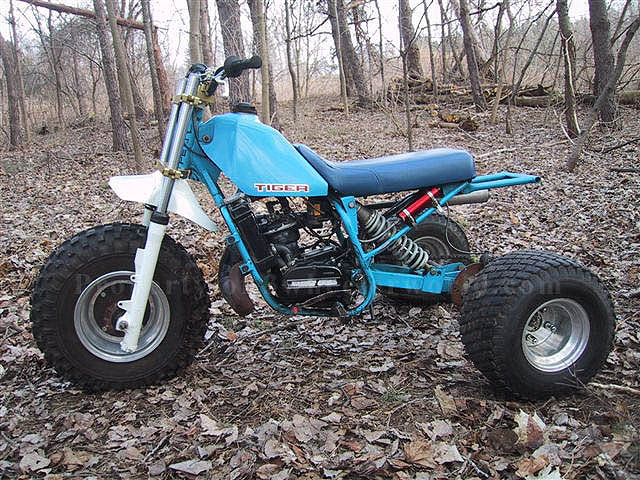 Heres a picture of Holic's recently restored Tiger 250. This was a frame off resto, very nice job!

Checkout this picture sent to me by "Tigger"



I've tried to get in contact with Tigger a few times and I haven't been able to since he sent in this picture. But from what I was told, this picture is actually fairly dated. I hope to be able to get in contact with him soon to get more, up to date pictures. Also, heres 3 more new Tiger 250 pictures!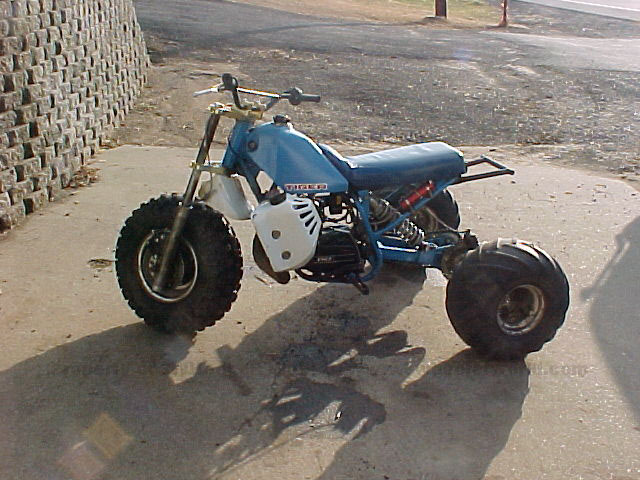 "...the most violent, hardest hitting, untamed creature we've ever come across."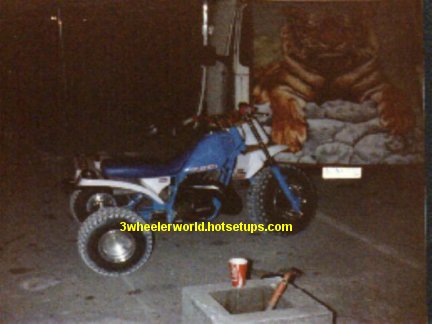 "Our particular machine was jetted fat. That means it was actually down on power. It started easily and let out a healthy snarl once the choke was released,..."




"The power builds very low and flows into the mid range nicely."




An ad out of a magazine for the Tiger, Click on it to make it bigger



From this picture it looks like the Tiger is Racing?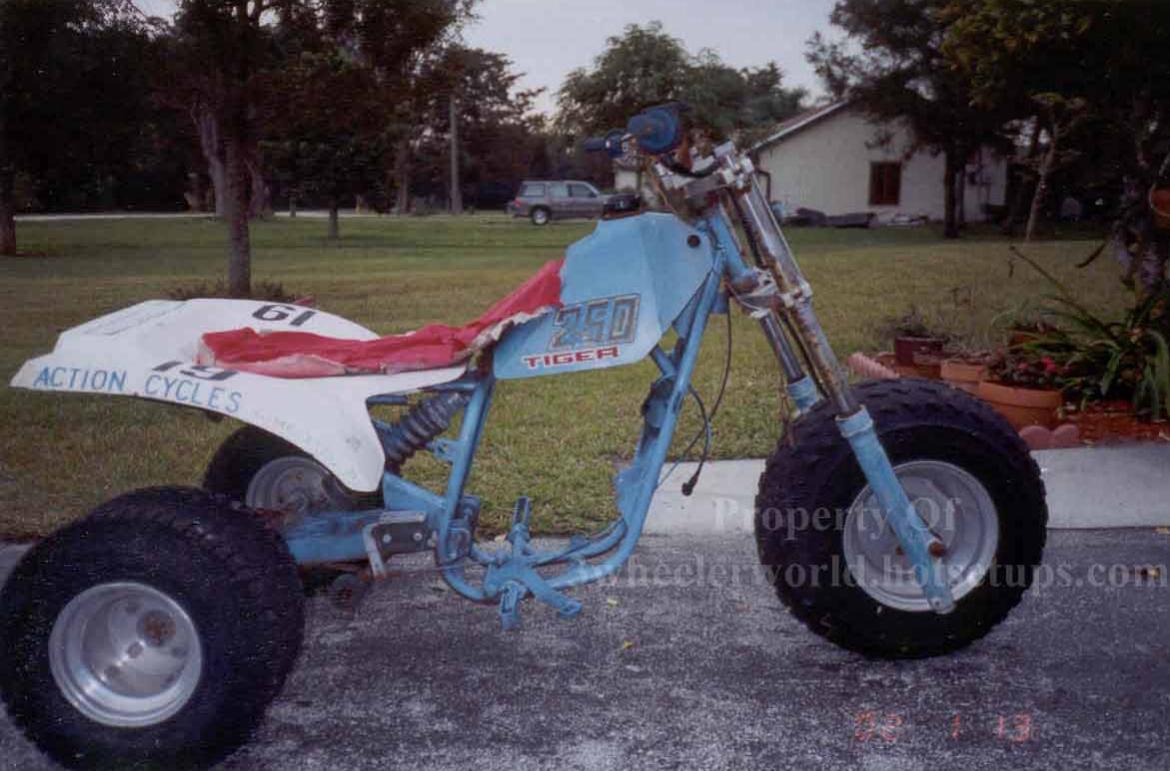 Heres a side view of Mike's Tiger. As you can see its not Complete, but its a whole lot farther to being complete then 99.9% of any of us will ever be to having one.
Heres the front of it, checkout the extra wide front tire.
Heres the rear of it, Notice how low it is compared to the 250R, and the low profile 18inch tires, definetly the signs of a Flat-tracker.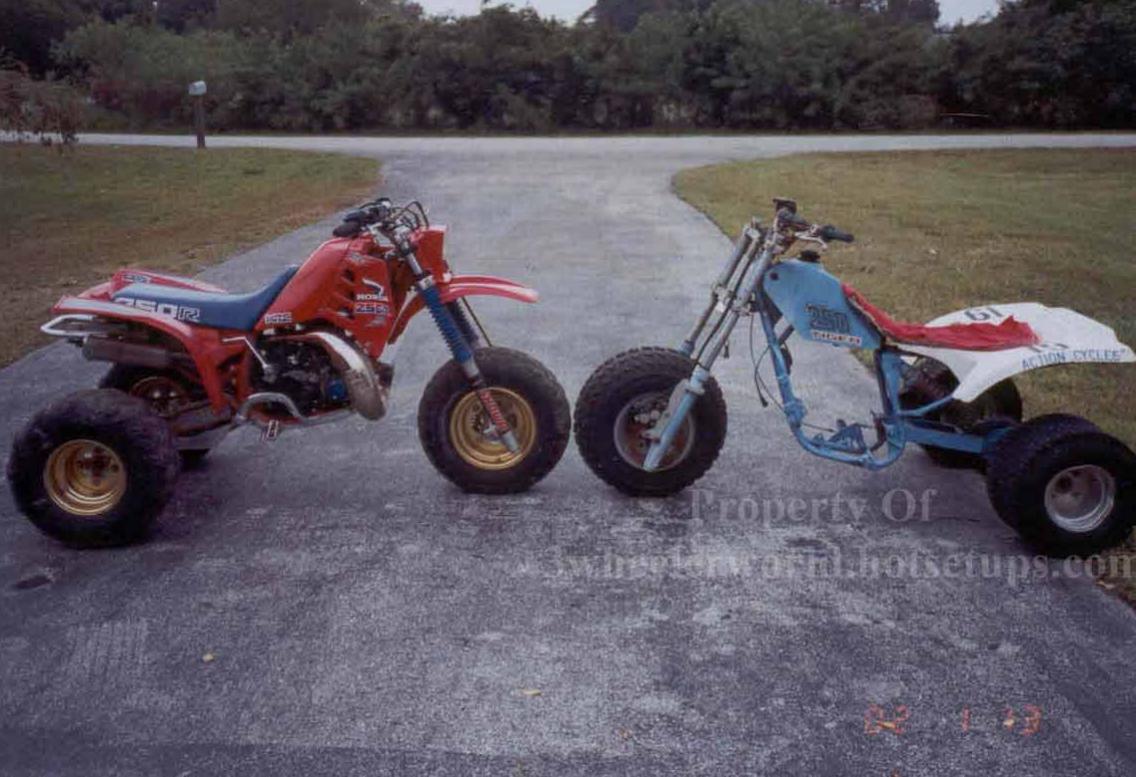 Mike's 250R, and Tiger Side by side.
More magazine quotes:

"The front end immediately clawed to the heavens. By feathering the clutch and backing off the throttle, the front end carried a controlled wheelie until we were forced to shift gears. We were shocked! The engine, thankfully, spits out tractable, torquey power."



"The handling was considered average but could have been dialed in better."


I'm afraid that this is all the info we have for now, but If you have ANY info what so ever about this machine drop us a email. Pictures, Specs, or anything like that would be greatfully apprecieated.
Click Here to go back to the main Tiger Page







Sections & Info


<!- Interactive link section ->