An Overview of Tiger ATV, LTD.

June 11th, 1984 some person, Who we wish we knew the name of formed a company called "Tiger ATV, LTD". These machines from Tiger ATV would shortly down the road be known to be some of the most fastest, Wildest, and scariest rides known to man. Powered by Rotax engines, which were modified in the Tiger ATV factory, these machines were most certainly not for the inexperienced, or weak at heart. The Tiger's would even take veteran riders for an unbelievable spin if they were not careful. A Tiger was not a trail goer, it wasn't for hauling around your fire wood, they were born pure racers.

We have an address for the "Tiger Factory" 12362 River Ridge Blvd, Burnsville, MN 55337. A quick look at mapquest.com with this information shows us the following;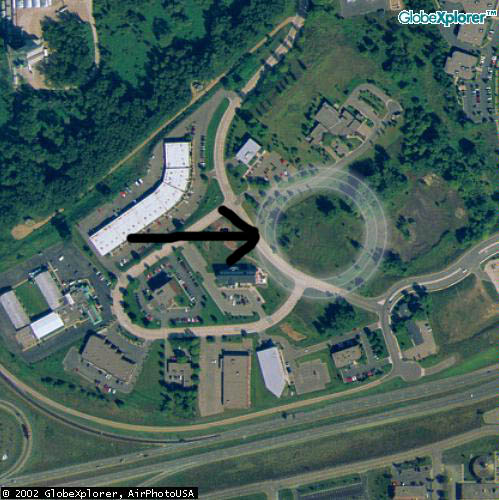 According to our Information, the very place where the Tiger's were made. For a more detailed look, and a map from map quest, you'll need to look up the address from their website (It wont allow me to link to the large overall picture of the area, and map unfourtantly.)

What you think your seeing unfourtantly, is true. The factory was leveled. If infact this picture after dates the ending of Tiger ATV (Which would happen to be September 17th, 1991). If you look closely, a little right the Circled area, I see what appears to me to be an MX track. Maybe this was Tiger's testing area? Its funny though, The state dissolved them by statute. Which Statute I'm not sure yet, but I'm researching. Rest assured that anything I find, You guys will know.

Tiger ATV, LTD. manufactured five different threewheelers, and one Quad to our knowledge. A 125cc liquid cooled 2 stroke threewheeler which unfourtantly we don't have any information about. The 200, the 250, the monsterous 500, and last but most CERTAINLY not last, the 80.



Thanks goes out to hrc200x for emailing Bombardier and finding out some good info about the Tiger engines:

I have been asked my Rotax to contact you regarding the Type 486 engine as used by Tiger in the 80s. We have many spare parts for this engine in stock.We have a lot of spare parts for the 500 (Type 486) including pistons, rods, clutch and transmission parts, ignition parts etc. Enough to keep one running for a while. We also have a good supply of the same parts for the 200 and 250 engine, but parts for the 125 are rare. All our parts are new, received directly from Rotax. Sorry, no Tiger chass or info on former employees. The 125 engines (Type 126) were a very low volume production and therefore there is no demand for parts. Rotax do not produce any of the engines today, but they do produce a lot of the parts for the 200 and 250. The 125 and 500 parts are not being produced, but we do have a good supply for the 500.

Those of you guys who are looking for parts or are considering buying one, should keep in mind what the above email says. hrc200x has also found out the 200 (And possibly other) engines are still popularly used in the carting sport.

Now that you've had a little bit of an outline of Tiger ATV, checkout our specific pages on their different models, information on the 125 I hope to have coming soon.





We have listed all the info we currently have on these models. If you have anymore infomation Please e-mail us and let us know.
The contact info is on the right in the links section.
Thanks





Sections & Info


<!- Interactive link section ->

<!- End Donation section ->

Site search Web search

Help keep the Dunes open, Visit the ASA's website and support them.
Want to:
Advertise here, Sponser us ( very cheap ), Add a Link, Add pictures, Ect. ?
The contact information is above.

Do you like this site? Can you donate a little money to help pay for the web hosting cost? If you can donate please email Billy ( HondaATC ) or Howdy and they will give you the info on how to donate. Thanks!!

Thanks For visiting



Over


Page Visit's