Tiger 500

We recently came across alot of great information on the Tiger 500, thanks to the Quadpit.com. We've got two completely seperate articles out of magazines for the 500, Which are chock full of great information. Since the pages are too large to load into the website here, You'll just have to Read them in the normal form. Be warned, they are extremely large in size and will take a while to download, but its worth it. The First test is from Dirt Bike. Page 1<> Picture across from the Page. The second article is out of 3Wheeling: Page 1 Page 2 Page 3

Now, from these articles we've just learned a helluva lot. And without these articles I wouldn't have been able to have any of the information provided on the main Tiger page in the Overview. Also the old blurry picture we had on here was out of the Dirt Bike article, so to save on load time I've just removed it, since its not anything we haven't seen. After reading the article, Its easy to understand why in the pictures of the Tiger 500 pulling that they were using it. Pictures below;




Check out that modified Tiger 500, used to pull with. Huge rear tires too.

Heres a Tiger 500 in peices right now. Its waiting on a piston and bore job. Check these out!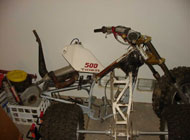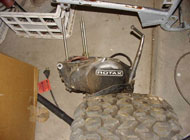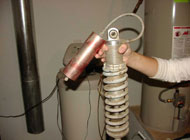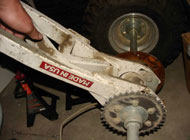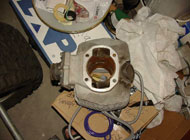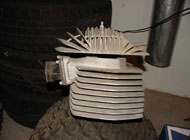 Thats all we got about the Tiger 500, for now
If you have any information or comments about this machine please email us.

Back to the main Tiger page




Sections & Info


<!- Interactive link section ->

<!- End Donation section ->

Site search Web search

Help keep the Dunes open, Visit the ASA's website and support them.
Want to:
Advertise here, Sponser us ( very cheap ), Add a Link, Add pictures, Ect. ?
The contact information is above.

Do you like this site? Can you donate a little money to help pay for the web hosting cost? If you can donate please email Billy ( HondaATC ) or Howdy and they will give you the info on how to donate. Thanks!!

Thanks For visiting



Over


Page Visit's